Rick
We carry a wide and diverse variety of monuments and memorials. Our variety of design and granite type are sure to suit most any need. We take the time to sit down and let you help in the memorial design process.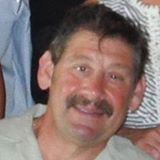 Rick Viscosi
Owner
Monument Expert
Cremation Memorials
If cremation is you or your loved ones preference Cherry Valley Memorials Inc. offers a wide array of cremation memorials. All are designed to securely house remains for an eternity.
Daniel Viscosi
Owner
Memorial Counsler
Benches
Benches offer a place to sit in a comfortable spot wherever they are placed. They can be engraved as a tribute to a loved one or to memorialize a person or event.
John Viscosi
Owner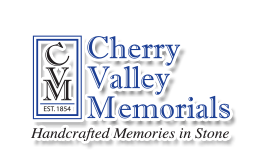 Customer Care Services
WE'RE HERE TO HELP YOU THROUGH YOUR TIME OF NEED
---
Pre-Planning
Gain piece of mind by planning your future with us. Having your affairs in order can save you money and  give you and your family security.
---
Choosing a Memorial
We can help you choose a memorial to remember a loved one. There are many options to memorialize your loved one.
---
Restoration and Vandalism
Cherry Valley Memorials specializes in normal and antique memorial cleanings. We also take pride in the restoration of monuments.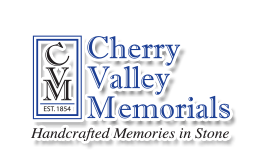 Customer Reviews
Caring When It Counts
I found Cherry Valley Memorials to be a great help during a very hard time in my life. I lost my father unexpectedly and had not planned for it. They were able to help us get a memorial that would represent him well. They also guided me through the process for selecting a memorial within my budget. I can't say enough as to how helpful they were in my time of need. Thank You!

CARLA ANDERSON

Happy Customer

I was so happy to find Cherry Valley Memorials when planning my mothers estate. They were able to send designs back and forth by email or fax and it was very helpful to let the family plan with us . Great communication and customer service!

Donna Johnson

Happy Customer